GDPR
The true value of a cloud-native policy
It has not taken long for cloud computing to disrupt the technology world. In just over a decade initial skepticism of cloud as a novelty has given way to broad consensus that cloud is the new normal, and is here to stay.
In fact, a report by analyst firm Gartner says cloud computing is approaching the highest level on its disruption scale and will act as a necessary foundation for future disruptions. Furthermore, it suggests the worldwide public-cloud service market grew to $246.8 billion last year.
Industry watchers, academics, and governments increasingly assert that cloud is more than just a like-for-like replacement for traditional methods of computing. Instead, cloud is seen as truly revolutionary—reinventing IT functions, fuelling new services, driving innovation and democratising the barrier to entry for disruptive start-ups.
Keep your data stored safely in the cloud with the best cloud backup
Secure your data in the cloud with the best cloud antivirus
Sync your documents to the cloud in style with the best cloud document storage
However, it is important to note that the continued evolution of cloud and its ability to support economic growth on a global level will be impacted by regulation and policy decisions around its usage. As such, understanding and evolving policy decisions around cloud computing has never been more important for businesses and large enterprises looking to drive efficiency, boost security and accelerate innovation.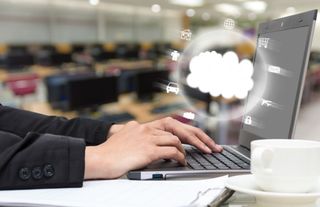 What is a cloud-native policy
Cloud-native is not just about considering cloud before other options, it's about adapting the way that governments organise their work to take advantage of what's currently on offer and what's can be used to increase efficiencies.
For exam
Be the first to write a comment.