While last year's hype surrounding cryptocurrency may have died down, the distributed ledger technology that underpins digital currencies is seeing renewed interest from businesses.
Blockchain is currently being used in the enterprise to help secure sensitive data and to make sure that only users with the right credentials have access to it.
To learn more about enterprise blockchain,TechRadar Prospoke with Gospel Technology's founder and CEO Ian Smith.
How blockchain will herald a new era of security for your business operations
A look at the vital role blockchain is playing in banking the unbanked
HSBC says it has completed $250bn FX trades using blockchain
How is enterprise blockchain disruptive?
In today's highly competitive business landscape, collaboration is essential to maximising opportunities. However, the risk of sensitive information falling into the wrong hands or cyber criminals exploiting loopholes in security processes means businesses are being overly cautious. For many businesses, this has meant deploying zero-trust solutions which restrict access negatively impacting business agility and collaboration.

Enterprise blockchain, distinctly different from the blockchain used by cryptocurrency vendors, is underpinned by Distributed Ledger Technology (DLT), specifically designed to address the issues above by providing a secure perimeterless security infrastructure, which should provide access to data to individuals or groups based on consent and credentials. It should ensure that businesses retain control of their data once it's shared internally or externally. This architecture creates a data network of trust for secure data collaboration—both between employees within an enterprise (intra-enterprise) and between enterprises and partnerships (inter-enterprise).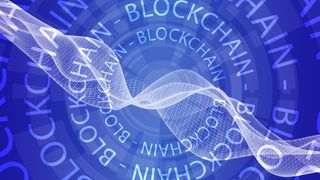 What value and benefit does it provide?
One of the main benefits of a secure data platform underpinned by DLT is that it allows for the scalable generation of trusted data in a perimeterless security infrastructure, creating a single version of data truth across all parties. Businesses can retain control of their data once it's shared, providing flexible access b
Be the first to write a comment.