GDPR
What's been done for data privacy since GDPR?
This year, privacy continues to be the most important aspect of data management as an increasing number of consumers are growing concerned about their privacy and the security of their personal information.
According to research from the Global Web Index, 51% of European respondents are concerned about the Internet eroding their personal privacy and 60% worry about how their personal information is being used by companies. In the US, these figures rise to 62% and 65% respectively. While in Europe GDPR was introduced to protect consumers' privacy and safeguard their data, it also seems to have increased awareness of the misuse of data. People now realise the importance and value of their personal information and, as a result, are demanding greater control over their information and increasingly becoming unwilling to give up that information.
While organisations already put processes in place to drive compliance with GDPR, those organisations must recognise and acknowledge this consumer trend and continue to enhance their processes and policies to sustain a data privacy program and ensure the proper protections and safeguards. Failing to do so could result in dire consequences, not only in terms of fines from regulatory agencies, but also failing to protect privacy and safeguard personal information, even slightly, could cost them the trust of their customers.
Why data privacy without data visibility doesn't cut it for GDPR
Ten tips for GDPR compliance
GDPR Subject Access Request: authentication cannot be an afterthought
Additionally, as companies come to grips with the privacy and security issues relating to personal information, the concept of information ethics is coming to the fore. So, what are businesses doing in order to provide for continuous improvement around the issue of privacy? And what does information ethics mean for data privacy?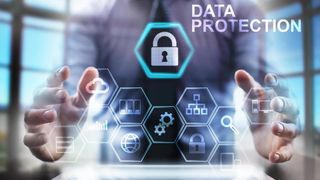 Creating new roles
As businesses start to understand the idea of information ethics being a major corollary to data privacy and security, more and more organisations begin to look not only at what they could do with data but what they should do with data. And this should is not from the perspect
Be the first to write a comment.