GDPR
Our contradictory relationship to data privacy
For some time now, governments have been blurring the lines between privacy and national security. In 2013, ex-CIA systems analyst Edward Snowden revealed that the NSA, a US intelligence agency, was collecting the phone records of tens of millions of Americans.
As Snowden's leaks continued, it soon transpired that as part of its Prism surveillance programme, the NSA was tapping directly into the servers of nine internet firms including Facebook, Microsoft and Google to gather intelligence on Americans' behaviour and interactions. What's more, Snowden further revealed that the UK's intelligence organisation, GCHQ, was also using Prism to gather similar information and was able to monitor up to 600 million communication a day.
Since then, the abuse and misuse of communications data are believed to have been instrumental in affecting the outcome of both the 2016 US presidential election and the Vote Leave Brexit campaign, and have been an important contributory factor in establishing stringent data privacy legislation such as GDPR.
All of this is public knowledge. But despite the extensive column inches these stories have received, most have yet to change our habits, continuing to carry at least one device capable of listening to our conversations, broadcasting our exact locations, and tracking us as we move. And many of us willingly allow them to do so in trade-off for the convenience and benefits they offer. So just how concerned are we about the use and abuse of our personal data?
Data Protection Day 2019: Privacy firmly in the limelight
How smart devices are leaving consumer privacy vulnerable
Is privacy the new customer experience grail?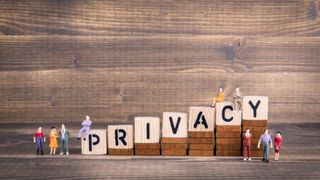 Signing away our privacy
Earlier this year, we conducted a survey of 4,000 consumers across the globe to measure their confidence in their own privacy and security practices, as well as those of businesses. The report, '
Be the first to write a comment.