Antivirus
How smart devices are leaving consumer privacy vulnerable
2018 was a big year for consumer privacy as the Cambridge Analytica and Facebook data privacy hearings helped shed further light on the issue. Added to this was the fact that app location tracking and privacy bugs were found in widely-used apps such as Apple's FaceTime.
Smartphones could arguably be the greatest spying device ever created with a camera, microphone and a location tracker all in one place and carried everywhere a user goes. While nation-states have targeted smartphones for traditional spying, it has also become a lucrative way to collect consumer's personal information.
TechRadar Prospoke with Symantec's Director of Product Management for Security Response, Kevin Haley to learn more about the firm's latest report and how businesses and consumers can better protect their privacy online.
Smart homes at greater security risk than ever
Six ways to stay safe when buying smart tech
Smart home security: 10 hacks to protect your home from hackers
Symantec recently released its latest Internet Security Threat Report (ISTR). Can you give us a little background on the annual report and share some of this year's findings?
Sure this is a report we've been doing for 20 years. It's our look back at the year and what happened in the threat landscape and it gives us an opportunity to understand what happened and get insight as to what's going to happen next.
What are some of the newest targets revealed in the report?
Well we're seeing a huge focus by attackers on IoT devices. We're seeing a lot of routers and internet connected cameras being attacked. They're responsible for about 90 percent of all attacks that we're seeing. But things that may not register as a huge number are things like industrial control systems, satellite systems and telecoms. Nation state attackers are going after parts of the infrastructure which include things like that and of course that's a big concern as well.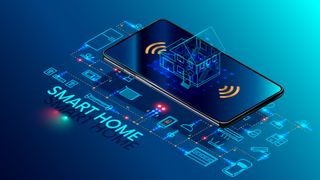 How has the growth of smart home technology left consumers more open to hackers?
Consumers have a lot more devices connected to the Internet in their homes. Those are more opportunities for somebody to get into their home. And this has been a real issue with IoT devices because these devices generally don't have very good security on them and often consumers put them on and d
Be the first to write a comment.