Antivirus
Here is how you could win an iPhone 7 Plus and Avast security software worth £700
TechRadar Pro has partnered with Avast to give you the chance to make your business more secure and own one of the best iPhone smartphones ever, the iPhone 7 Plus.
The rapid rise of threats online combined with fast mobile internet access and ubiquitous mobile phones means that security solutions have now moved beyond the traditional antivirus.
Now, we want to know how business owners and ITDMs secure your devices, either online or offline, on desktop or mobile, and we've put together a short survey to help us find out more.
Everyone completing the survey will be entered into a draw to win a bumper crop of prizes worth nearly £700.
One winner will get: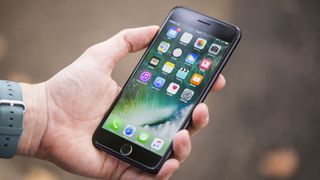 An iPhone 7 Plus worth £569

So what are you waiting
Be the first to write a comment.