GDPR
Drowning in GDPR? Five data strategies to navigate GDPR compliance
About the author
Nigel Tozer is Solutions Marketing Director EMEA at Commvault.
Regardless of where in the world you work, every business today needs an understanding of global privacy regulations like GDPR, and how to comply with them.
Over one year on from GDPR's inception many businesses are struggling to implement data strategies that help them to meet this challenging regulation; however, with the potential risks and loss of customer trust that you jeopardise by not safeguarding your customers' data, now is the time to act.
As a starting point, there are five main data strategies that can help you on your data protection journey.
Ten tips for GDPR compliance
GDPR Subject Access Request: authentication cannot be an afterthought
Understanding how GDPR has impacted fleet managers
Get to know your data
Data management is complex, and making sure that it doesn't prevent you from complying with GDPR is difficult. But to tackle this, think of GDPR as knowing about what type of data you have. The data that is held by businesses, especially unstructured data, can often become messy due to the fact that everyone who can access it has the ability to use it, copy it and change it. When it comes to personal data, many businesses treat it as though they own it, when actually, they are merely the custodians.
Data mapping – pinpointing personal data, its content and its risk profile – helps stakeholders to understand the 'before and after' of a breach, which in turn helps to predict where a loss could occur and the potential impact this could have. There are going to be incidents no matter what, so the data protection team needs to plan for the worst, as the regret of knowing you didn't do everything you could is very unpleasant indeed.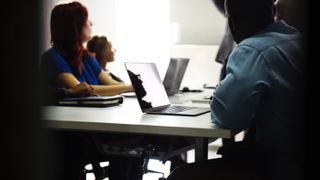 Mitigate the people problem
When it comes to the people in your business, everyone is accountable for data, from the C-level in the boardroom, all the way
Be the first to write a comment.