Antivirus
Best internet security suites of 2019
The best internet security software of 2019
1. BitDefender Total Security Multi-Device 2018
2. Kaspersky Total Security 2018
3. McAfee LiveSafe
4. Symantec Norton Security Premium
5. BullGuard Premium Protection
These days it pays to get protection for all your devices – whether its a PC, Mac or smartphone. But with so many options out there, where do you start? Our list of the best Internet Security software suites in 2019 can help.
The threat landscape has never been so varied and attackers have never been so sophisticated. This means that although our PCs are more secure than they have ever been, it's important to have the right security tools.
It's hard to buy bad virus protection (especially if you chose them from our list of best antivirus) but many vendors offer packages of the basics plus other tools – such as firewalls and specific protections – that cover PCs, Macs and mobile devices.
But with wildly differing features and pricing it can sometimes be tough to pick the best one.
So if you're looking for some additional protection in the form of Internet Security, then you've come to the right place. Here are our picks
This is our best antivirus buying guide
1. Bitdefender Total Security Multi-Device 2019
An excellent security solution
Bitdefender is a regular visitor to the top of the security charts, and with good reason – it's lightning fast, exceptionally accurate and boasts a range of tools including secure browsing, a password manager and a very effective spam filter.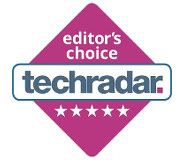 In its Total Security guise, it also delivers password management, secure browsing, battery management, VPN (with 6GB monthly allowance), Wi-Fi protection, ransomware protection, system optimisation, file encryption and shredding, and a licence for five PCs, Macs or Android devices (and up to 10) plus an option to get it installed and setup for you, presumably remotely.
The most recent version of the suite is Bit Defender Total Security 2019, which adds Ransomware Remediation, Network Threat Prevention, a new look dashboard and a more intelligent AutoPilot system.
Bitdefender is currently offering a a 50 percent discount which means you can protect up to five devices for £35 a year.
Note these discounts only apply to the first payment, but Bitdefender's secret is simple: it's very, very good at what it does.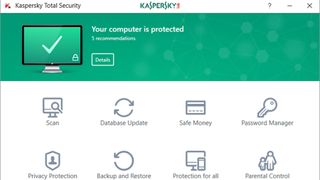 2. Kaspersky Total Security 2019
It even includes a VPN service
Total Security product starts at £27.99 for one device, rising to £42 ($50) per year for five devices, with support for 10 devices and up to three-year subscription.
With Kaspersky Total Security 2019, smarter navigation makes it easier to understand the additional tools beyond the core functionality.
Total Security protects PC, Mac, iOS and Android devices, with very solid security scanning supplemented with file backup and encryption, password management, parental controls and child safety measures, along with privacy protection, including a VPN for trace-free browsing.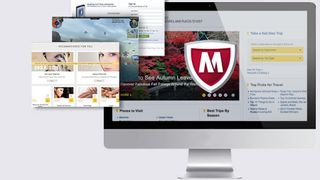 3. McAfee LiveSafe
A tried-and-trusted household name
LiveSafe isn't the cheapest product out there, but it's particularly user-friendly. There are parental controls and anti-spam, password management and identity protection, website scanning and a guaranteed 100% virus removal or your money back. The licence covers unlimited PCs, Macs, phones and tablets, although as with any such suite the PC gets all the toys while Macs and mobile get a subset of the main package.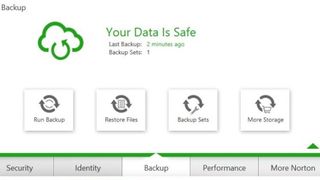 4. Symantec Norton Security Premium
A well-known name that's sticking around
Norton Security Premium is usually £79.99 (around $110, AU$150) per year for up to 10 PCs, Macs, iOS and Android devices, but at the time of writing it's just £39.99 (around $55, AU$75) – making it less than half the price of other premium suites.
Once again we have parental controls, identity protection and excellent malware scanning, and there's also a useful Android feature that warns of dodgy apps – the biggest current source of Android malware. There's a 100% virus removal guarantee, 25GB of cloud backup and a network firewall, but you don't get a password manager or any system optimisation tools.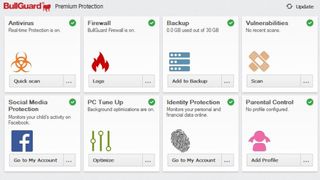 5. BullGuard Premium Protection
BullGuard is usually £69.95 (around $100, AU$130) per year for 10 devices but is always available for cheaper. Once again the basic protection is enhanced – you get parental controls, anti-spam, identity protection, 25GB of online backup and automatic upgrades, and BullGuard also offers to warn you about inappropriate content on your children's social media. There's no password manager or support for mobile devices, but BullGuard is a solid offering for protecting PCs.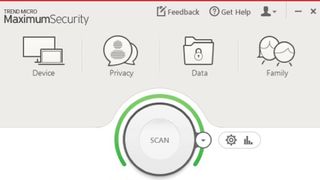 6. Trend Micro Maximum Security
A multitude of tools available
Trend Micro is on sale! We're starting to detect a trend here, and that trend would make us very wary of signing up for any security suite that isn't currently offering a big discount on the RRP. You don't want to be the only person who paid full price for a sofa, after all.
Trend Micro's Maximum Security protects up to 10 PCs, Macs or mobiles for $59.95 or £29.95 per year (it's usually $99.95 or £69.95), and the suite includes ransomware protection, identity protection, parental controls and a password manager. It also offers PC optimisation tools to speed up sluggish computers.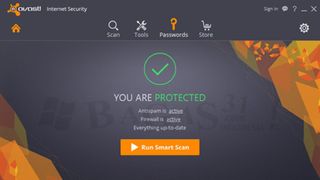 7. Avast Internet Security
Going beyond the call of duty
Internet Security starts at $47.99 (around £35, AU$65) per year for one PC. In addition to the core antimalware product you get router security, browser clean-up, password management, sandboxed downloads, DNS hijacking protection, secure browsing and anti-spam. It's a very good product but it can't help but look awfully expensive when everybody else appears to be offering double-digit discounting.
8. Panda Dome Advanced
Rebranded but with the same solid protection
Panda Dome (re-branded from Panda Global Protection) alleviates that issue by providing all of the company's security tools into a single suite. What you
Be the first to write a comment.