GDPR
A new era in data awareness
We are at the dawn of a new era – a tipping point, if you will. This year GDPR became more than a 'buzzword'. Last month, the first hefty fine was issued to Google by French regulators for failing to comply. As a result, discussion around data privacy and protection has echoed across the globe in all sections of business and society.
What's more, due to lots of very public data breaches, consumers are now more aware than ever of just how much data they produce – and why they should care about its protection.
GDPR is now enshrined in EU law and there is no "getting around it" – uncompliant organisations will be held accountable. We are entering a new era of data awareness.
Cisco backs US GDPR calls
Satya Nadella calls for global GDPR
GDPR and the case for ethical data handling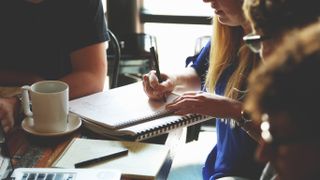 Data regulation calls for collaboration
When we surveyed UK companies in April 2018, 56% said that their company's reputation would suffer as an impact of non-compliance with GDPR. At the time, 47% were concerned about revenue loss, and 41% thought their company survival was at stake due to potential financial penalties. We can now see that these concerns around the implications of GDPR for business united the C-suite and IT decision makers.
As predicted, the number of data breach notifications has significantly increased. The Information Commissioner's Office (ICO) reported 367 data breach notifications in April 2018. However, between July and September it highlighted a total of 4,056 notification
Be the first to write a comment.