GDPR
6 months post-GDPR – how has the industry changed?
The widespread usage of third party data allowed the digital advertising industry to view consumers as commodities to be traded and used for marketers' own gain. But, GDPR looked like the ace in the hole that would change the status quo, and encourage advertisers and their partners to start taking consumer privacy concerns more seriously.
But, as we pass the six month mark for GDPR, how far has the industry really come in that time, and are the regulations working as they were intended?
Putting customers first
From what I've seen, while the response from vendors on both the supply side and demand side has been mixed, the changes have been largely positive, for consumers and industry players alike. At the very least there has been a pause for thought on all sides of the advertising equation that has forced everyone to put the user experience at the centre of the discussion.
Crucially, from advertisers, we've seen a colossal effort to transform the way they identify and interact with consumers online, that is in line with their demands for fewer ads and more relevant content.
Far from wasting time with opt-ins from users, advertisers have been investing in state-of-the-art tools that enable them to target the most relevant people, with the most relevant content in real time, shifting away from retrospective cookie-analysis toward a live real-time 'in the moment' style of targeting.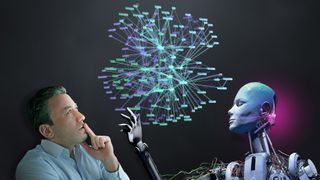 Be the first to write a comment.