GDPR
4 trends that are changing the data conversation
Businesses simply cannot operate effectively today without a healthy stream of data to inform real-time decision making. As its value increases, businesses have to navigate a complicated regulatory landscape, privacy concerns and new technologies which thrive on data. For almost every arm of the organization, data is priority number one.
Here are a few of the major data trends to keep an eye on this year:
A new era in data awareness
Data privacy: will it be as in vogue as it was in 2018?
Is privacy the new customer experience grail?
1. Consumer privacy and GDPR enforcement begins in earnest
When GDPR took hold in May 2018, regulatory officials began realizing the inherent complexity facing organizations as they implemented tools and processes required to address compliance. This may partially explain why there has been only one major enforcement action applied to non-compliant businesses since coming into effect.
The International Association of Privacy Professionals (IAPP), however,recently positedthat this will become increasingly common, citing an investigation by the UK Information Commissioner's Office (ICO). To understand the timeframe between when a violation occurred, when a complaint was issued and when a regulatory action was levied against the organization, the study looked at the 100 most-recent enforcement actions by the ICO in an attempt to determine when we can expect punitive actions by GDPR enforcement officials.
Their conclusion? Drawing an average between the minimum time from violation-to-penalty (six days,) and the maximum (1,064 days,) the IAPP determined a likely window for regulatory actions may be in the range of 338 days, or around February 22, 2019. It is likely, however, that due to the complexity and scale of preparing to meet GDPR requirements for many large enterprises, regional regulators will apply some degree of leniency until the second half of 2019.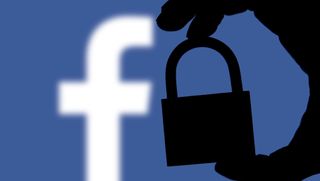 2. Consumer privacy for "offline" data become
Be the first to write a comment.